IACC Online Enforcement Workshop Dialogue with Facebook

December 10, 2020




1:00 pm - 2:00 pm

Members Only

You must be a member and logged in to view this content.

If you're a member please login here.
1:00pm to 2:00pm ET
Join us for a new webinar in our Workshop Dialogue on Online Enforcement series! We're excited to work with Facebook to offer a focused discussion on IP enforcement of ads. Facebook's IP Legal and Brand Protection Teams will provide an overview of how to report infringing ads, best practices, and a demonstration of key features of their specialized reporting tools. This is a great opportunity for those with experience enforcing on Facebook's platform and with specific challenges regarding infringing ads to hear from and ask questions directly to Facebook's team.
Moderator: Candice Uzoigwe, Vice President – Chief of Staff, IACC
Speakers:
Sabrina Perelman, Associate General Counsel, IP
Ana Boza, IP Counsel
Michelle Moon, Manager, Rightsholder Operations
Thank you to our Sponsor!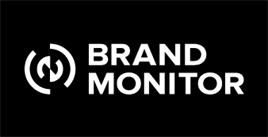 Select Registration Type
If you already have a members account, please login to access your member level pricing before continuing.
LOGIN