March Member Spotlights 
A Special Edition on Women IP Warriors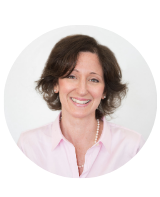 "Kudos to women IP warriors around the world. Your achievements not only serve to protect our friends and families from fakes, they also forge a path for the next generation of even stronger women warriors."
– Dawn Atlas, IACC Chairperson
A Message from Bob Barchiesi, IACC President
In the spirit of International Women's Day 2021, I would like to celebrate some extraordinary women here at the IACC.
They represent women of all generations who drive us forward and show girls everywhere that the future is limitless.
I would also like to take this opportunity to celebrate some very special women in my personal and professional life, my wife Linda, my granddaughters Bella (who is 18 months old), and Everly (who is 8 weeks old). And Dawn Atlas the IACC Chairperson.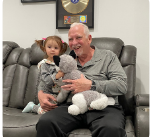 They inspire me to strive every day to create an environment that empowers our people to thrive. A place where talent knows no barriers of gender, ethnicity, age, sexual orientation or religion. And I am proud to say that we've made significant progress in that regard. The IACC team is the most diverse group of professionals that I've had the pleasure to work with in my 45 year career. Women represent 50% of the IACC Senior Staff and 46% of our Board of Directors led by the exceptional Dawn Atlas.
Although this day is about women's achievements throughout history and across nations, for me, today is an opportunity to focus on the women of the IACC, who on a daily basis, move mountains at the office and beyond, and inspire all of those around them to be the best that they can be. To all women who are daughters, granddaughters, wives, mothers, girlfriends, partners, colleagues, and friends, Happy International Women's Day 2021!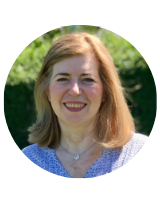 Adrienne Hahn
Chanel, Inc.
Group Director, Intellectual Property and Legal Operations
Verona, NJ, USA
What does International Women's Day mean to you?
That women's accomplishments are recognized, but there is still far to go.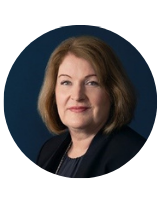 Bonnie MacNaughton
Davis Wright Tremaine LLP
Partner
Seattle, WA, USA
bonniemacnaughton@dwt.com
What does International Women's Day mean to you?
Celebrating the role of women in shaping our world is significant to me personally because it reflects the reality that women's contributions are—and have always been—a cornerstone of our society.  All too often women's achievements have gone unrecognized in our history.  International Women's Day is a time to take a moment to acknowledge and applaud them.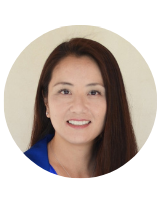 Cynthia Tregillis
Western Digital Corporation
Vice President & Deputy General Counsel – Contracts, Products & IP
Los Angeles, CA, USA
What does International Women's Day mean to you?
International Women's Day is an opportunity to inspire the next generation of women by demonstrating that being a woman does not need to be an obstacle to achieving great things. Every year I learn something new about a woman who has accomplished something truly extraordinary. Hopefully someday we will not need a specific day to celebrate the contributions that women from around the world have made to society, but until then, I am happy that we take one day out of the year to celebrate all women.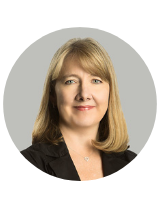 Donna F. Schmitt
Armstrong Teasdale LLP
Partner
St. Louis MO, USA
dschmitt@atllp.com
Share a women's empowerment moment that inspired you.
The recent election of Kamala Harris as the first woman Vice President of the United States was a powerful moment for me. As the mother of a teenager, my daughter can now actually see someone that looks like her at that level of leadership. The first woman President is still something I want to see in my lifetime, but I am inspired by each step and each new position women take and take on as further evidence that women can do anything.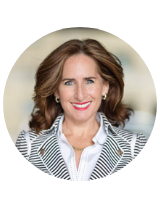 Georgina Starkman Danzig
Kestenberg Siegal Lipkus LLP
Partner, Lawyer
Toronto, ON, CANADA
gdanzig@ksllaw.com
What does International Women's Day mean to you?
It is a celebration of women globally; a recognition of the individual and collective contributions, triumphs & achievements of women; an acknowledgment of the many who came before us paving the way for our success; and an opportunity to raise awareness of the many challenges that remain in advancing gender equality.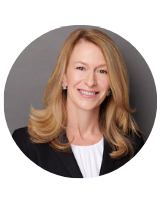 Jennie Martel
Colgate-Palmolive Company
Chief of Global Brand Protection
New York, NY, USA
jennie_martel@colpal.com
What does International Women's Day mean to you?
International Women's Day is a time to celebrate with tremendous gratitude the achievements of the women who came before us, and who helped pave the way for our success at work and in life. It is also a time to celebrate our own achievements, while reflecting on what each of us is doing to advocate for ourselves and for others. Finally, I like to mark the day by honoring all of the exceptional women in my life with expressions of love and/or respect.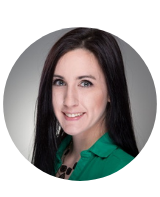 Mandy McCarthy
The Lumistella Company
Director of Brand Protection
Atlanta, GA, USA
mandy.mccarthy@lumistella.com
What does International Women's Day mean to you?
To me, it signals a time to reflect on the immense obstacles the women before us endured and overcame, to contemplate the work that still awaits us and the possibilities that are ahead of us as we continue to advocate for elevation of not only women but all those who find themselves in the margins.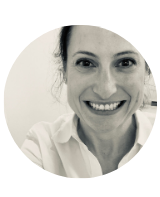 Melissa Roth
Burberry
Vice President of Brand Protection, Global
New York, NY, USA
What woman has inspired you and why?
I am so inspired by many women who speak up with confidence, who know what they want and aren't afraid to go after it, and who lead from the heart, but remain balanced by the head, and who recognize that you can lead without sacrificing kindness.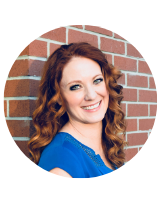 Nancy Merritt
OpSec Security
Senior Manager, Global Relationships
Boise, ID, USA
nmerritt@opsecsecurityonline.com
What woman has inspired you and why?
My mom has been a huge inspiration to me, but it wasn't until I was older that I realized the true impact she had in shaping my success and perspective. I have always said my mom was "leaning in" before it was even a thing. As a kid, she used to take me to her company business meetings where she was the only woman in the room. She never hesitated to use her voice. Looking back, I see how profound that has been because it has empowered me to do the same. She never considered for a second that she needed some kind of "permission"; she saw and expressed herself as equal, and she was.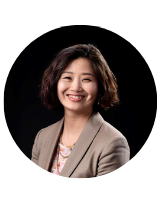 Joann Chan
Sinofaith IP Group
Vice President
Shanghai, China
joann.chan@sinofaith-ip.com
What does International Women's Day mean to you?
It is a special day to inspire all the women in the world to pursue their dreams and freedom. In today's era, there is absolutely no need to feel constrained by gender.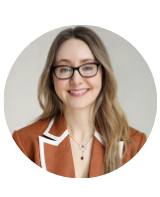 Philippa Bergin-Fisher
Zimmermann
General Counsel
Sydney, Australia
Share a women's empowerment moment that inspired you.
Australia's first female Prime Minister, Julia Gillard, gave an unplanned speech to the leader of the opposition about misogyny in Australian politics. It was a powerful moment of fighting back. As we face yet another series of double standards and misogyny in our political leadership, the speech remains empowering – encouraging us to speak up, seek accountability and not accept the status quo.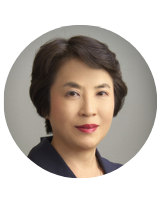 Yuriko Kanematsu
Momo-o, Matsuo & Namba
Attorney-at-law
Tokyo, Japan

Share a women's empowerment moment that inspired you.
I was excited to see Kamala Harris elected as Vice President of the United States. In Japan, the number of women has been quite small in the Cabinet, Diet and management of major corporations. I was really disappointed that Japan was ranked 121st out of 153 countries in the 2020 Gender Gap Index of the World Economic Forum (the lowest among G7 countries). I hope that someone like Ms. Harris will lead the Japanese government in the near future.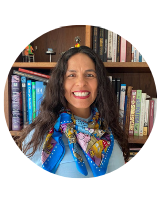 Adriana Barrera
BARLAW – Barrera & Asociados
Managing partner
Lima, Peru
abarrera@barlaw.com.pe
What does International Women's Day mean to you?
We remind everyone that we live in an world that should be ruled according to gender equality and equal opportunities. It is not only a day to greet women for the only reason to be one, but to remind the fight of many women along the history to obtain women rights for their personal and professional development in society. Finally, to keep in mind that we, as society, still need to work hard for equality rights and opportunities.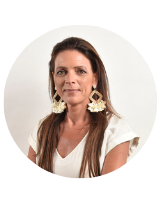 Virginia Cervieri
Cervieri Monsuárez
Senior Partner
Montevideo, Uruguay
vcervieri@cmlawyers.com.uy
What does International Women's Day mean to you?
For me International Women's Day is an opportunity to reflect on the journey of females throughout history. In every aspect, women have overcome several barriers that have been put in front of us, and we are everyday one step closer to equality. Some say it is not a celebration, but a fight… either way, I believe that it's a day for us to appreciate that we are not where we were yesterday and to look forward to where we want to be tomorrow.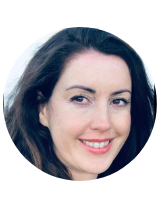 Danielle Prince
PopSockets
Brand Protection Lead, EMEA & APAC
London, UK
dprince@popsockets.com
What woman has inspired you and why?
Caroline McCall; I was initially drawn to Caroline's story after reading an article about her some years ago. She was named one of only five female CEO's of a FTSE 100 company and I have followed her incredible career from Easyjet (where she quadrupled share price), to being the first female CEO of commercial broadcaster ITV. Caroline also lives in the same town as me, so I hope one day to bump into her and have a coffee.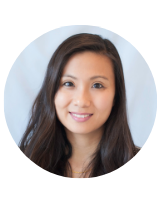 Candice Li Uzoigwe
IACC
Senior Vice President – Chief of Staff
Chicago, IL, USA
cli@iacc.org
What is your perspective as a woman working at the IACC?
The IACC has a very open and inclusive culture, fostered by Bob Barchiesi, IACC President, where ideas and views, regardless of the individual's gender or position in the organization, are actively solicited and taken seriously. This means that our staff, the majority of whom are women, have a solid base from which to grow and are empowered to actively contribute to the organization. Because of our size, we also treat each other like family – celebrating personal milestones and successes, while supporting each other and allowing for flexibility to overcome difficult times. It's been a rewarding six years and I look forward to being part of the IACC for many more!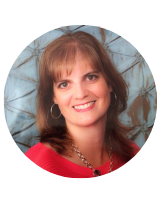 Dawn Sgarlata
IACC
Membership Director
Wellington, FL, USA
dsgarlata@iacc.org
What is your perspective as a woman working at the IACC?
Several things come to mind – leadership, teamwork, flexibility and appreciation. You can see leadership at its best within the IACC and when you have good leadership across the board, it positively affects the entire organization. Working as a team is so important and I have to say, we have a really great team of both men and women who want to help each other. Knowing that we have the flexibility to address personal and family issues, makes you want to work even harder. Due to the inclusiveness of the IACC, I also feel valued as a person and am encouraged to voice my ideas.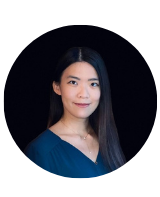 Dion Tang
IACC
Senior Program Manager
Washington, D.C.
dtang@iacc.org
What is your perspective as a woman working at the IACC?
I am very fortunate to have been given plenty of opportunities to grow in the last 2.5 years I've been with the IACC. My experience working in the organization as a woman has been positive and anyone who has worked with the IACC would know that we have amazing female leaders in the organization dedicated to helping our members advance their fight against counterfeiting and piracy.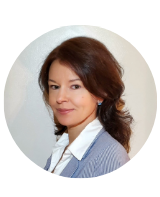 Jen (Yauheniya) Lamberton
IACC
Financial Manager and Plan Administrator
Stroudsburg, PA, USA
ylamberton@iacc.org
What is your perspective as a woman working at the IACC?
I worked at IACC for over 6 years now and wish for many more. Currently about 70% of IACC employees are women, who have positions at all levels in the organization. This high number can speak for itself, factors that are important in IACC are your qualifications, your talents, your potential; your gender is never a factor. Your skills will be recognized, your efforts will be noticed, your devotion to what you do will be highly appreciated, the leadership and the team of IACC will encourage you to thrive even higher.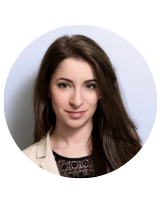 Lara Miller
IACC
Senior Counsel, Vice President – Corporate Strategy
Washington, DC
lmiller@iacc.org
What is your perspective as a woman working at the IACC?
We've made huge strides increasing woman in the workforce, but the reality is that in a lot of my external meetings, I stick out like a sore thumb both in gender and…hair pigment. Thankfully, I rarely have to give it a second thought.
Very early on, Bob looked me straight in the eye and said, "Lara, two of the biggest obstacles you'll face in this job are that you're young and you're female. You go out there and do what you need to do. I've got your back."
And boy, has he ever.
No matter how many times a business associate tries to direct conversations about my projects over to Bob, they're turned right back around. No matter the seniority or position of the person at the table, if it's my area of responsibility, I'm sitting across from them.  I'm given every opportunity to make the most of my job.
Yes, there will always be someone who takes an extra 20 minutes to hear what you have to say, or who thinks that "good girl!" is an appropriate response to, well, anything. But those situations don't prevent me from doing what I need to do because of the support I receive internally.  I am more effective and productive for the entire organization as a result. I can have the IACC's back because I know that it has mine.