IACC MarketSafe® – A Partnership with The Alibaba Group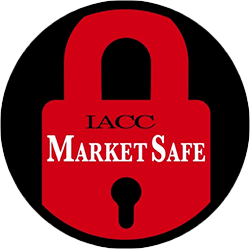 Dedicated Teams – Senior Level Commitment – Track Record of Success
The IACC MarketSafe Program is the result of a long-standing, strategic collaboration between the IACC and Alibaba Group. This one-of-a-kind program provides rights-holders with a streamlined mechanism for expedited take-down actions against infringing listings and sellers, complex issue resolution and special policies to address counterfeiters' evasive tactics, and the hands-on support of dedicated, Chinese-speaking analysts. It also facilitates dialogue between brands and Alibaba to strengthen preventative measures and address policy concerns.
Thanks to the strong commitment from the IACC and Alibaba's senior management, rights-holders can address emerging trends and issues on the platform effectively through the program.
Since 2014, the IACC MarketSafe Program has served more than 190 brands across 40 industries, large and small, members and non-members. Over 760,000 infringing product listings and 16,100 sellers have been permanently removed from the platforms, making the program the most successful industry association collaboration with Alibaba.


Free for SME Companies
IACC MarketSafe is a fee-based program open to all rights-holders. Thanks to funding from Alibaba small and medium sized enterprises (SMEs) are now eligible to participate for free under the IACC MarketSafe SME Program. This initiative aims to support small businesses lacking sufficient resources and manpower to effectively tackle online fakes by helping them develop the necessary know-how and exposure to better deal with infringing issues on Alibaba's platforms (Taobao, Tmall, 1688, Alibaba.com, AliExpress). SMEs graduating from the program will be able to join Alibaba's Simp'Ali Program so that they can continue enforcing successfully while building a direct relationship with the platform.
How Does the Program Work?
With an expedited registration process, take-down procedures, and an easy-to-use submission portal, the IACC MarketSafe Program provides all the necessary tools for rights-holders, large and small, to achieve effective enforcement on Alibaba platforms. Each rights-holder is assigned a dedicated IACC analyst who assists in resolving communication/language issues and provides additional assistance throughout their participation.
Program Features:
Comprehensive Scope
Program covers all Alibaba e-commerce platforms (Taobao, Tmall, 1688, Alibaba.com, AliExpress)
Efficient and Expedited Enforcement
Expedited take down and registration procedures
Reduced requirements for an actionable claim
Standardized processes for submitting evidence collected through civil raids to provide to Alibaba for consideration in seller penalties on Alibaba platforms
Ability to designate a third-party agent to act on brands' behalf
IACC resources to assist with Chinese language issues
Building Connections and Making an Impact
Access to a dedicated team of IACC and Alibaba personnel with the authority and knowledge to influence and enforce protocols on each Alibaba platform
Unique opportunities to develop a productive and sustainable partnership with Alibaba and participate in a rights-holder working group to provide input on the program, share information and best practices
Contact:
Please contact the IACC for any questions (Marketsafeinfo@iacc.org).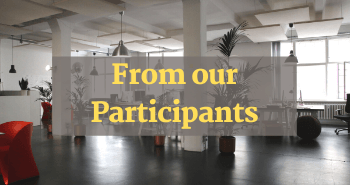 "You are a dream come true! I must say, I have never worked with a company/organization as accommodating and helpful as you. Major KUDOS!!!!"

- Frantic Stamper (SME participant)

"I HAVE TO write this email to appreciate your team's great support. We may be the youngest customer for your team…1 week, but I believe we are one of your many happy customers. So far, in such a short period of time, we have already removed over 100 links. The overall experience is AWESOME, OUTSTANDING, EXCEEDED EXPECTATION and you name it.

- Liz Li, Global Channel Marketing Manager, Serta Simmons Bedding

"I know I say it a lot – but really the IACC is an incredible organisation. I am so grateful it exists, for the support we get, and for the advocacy that the IACC does on behalf of businesses trying to protect their IP. It has made a big difference to our enforcement efforts."

- Philippa Bergin-Fisher, General Counsel, Zimmermann (SME participant)

"I can't sufficiently express how delighted we are to have been part of the MarketSafe Program and now on to Good-Faith with Alibaba. We would certainly be keen to be involved in any other such programs that you might be running, as I believe that a number of the brands that we work with would greatly benefit from this."

- SnapDragon (service provider)

"Just to congratulate you because we are really happy with the platform. Our mood has changed, we don't feel frustrated any longer and are motivated again to keep creating our designs!"

- Javier Acedo, Lausett (SME participant)