IACC International Training Program
IACC's enforcement expertise and training are in demand throughout the world. We continue to offer hands on training for law enforcement and best practices exchange between our members and government. Our International Training program is conducted in partnership with the national government and local associations allowing us to build strong relationships on the ground. The program brings together rights-holders from around the world and national and regional enforcement agencies. Brands are also provided the opportunity to educate officials about their products, hear about IP developments in the country and network with local government.
IACC also regularly speaks at trainings and enforcement events that are organized by other governments and organizations. These include INTERPOL's Annual International IP Crime Conference, Global Congress on Combating Counterfeiting and Piracy, and International Law Enforcement Academy in Budapest, Hungary.
Upcoming Training Schedule
No Upcoming Training Found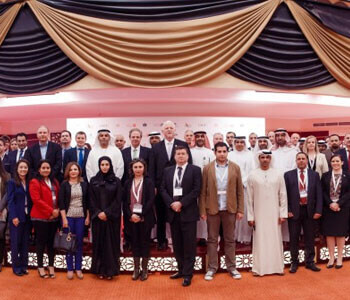 International Training
IACC conducted its first International Training program in Dubai, UAE on February 23-24, 2015. The event was co-hosted with Underwriters Laboratories (UL) and the Emirates Intellectual Property Association (EIPA). Over 120 participants including 35 brands and officials from Dubai Customs and Police as well as representatives from the European Union and the U.S. Government attended the training. Learn more about our Dubai Training and watch our video!
Learn More