A Special Tribute to General Antonio Leone, Guardia di Finanza
April 12, 2021
The IACC community lost a fierce guardian of intellectual property last month, but his countless contributions live on.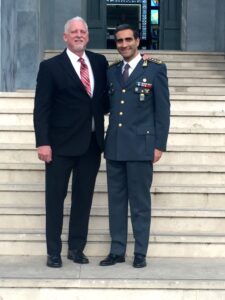 General Antonio Leone of the Guardia Di Finanza (GdF) passed away on March 24, 2021. A pillar of the IACC's relationship with the GdF, Antonio drove countless efforts to elevate the fight against counterfeiting within his organization. He was the driving force behind our joint law enforcement training, the largest event of its kind ever held in Italy, which educated over 80 senior officials and 600 police trainees on developments in counterfeiting and the resources needed to combat online fakes.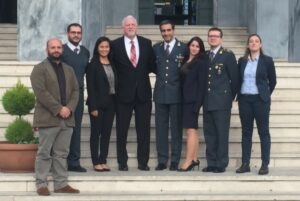 Following that landmark event, Antonio worked to deepen the IACC-GdF partnership by spearheading the signing of the IACC-GdF MOU; allowing our organizations to share information and best practices on anti-counterfeiting, with a focus on identifying and enforcing against online counterfeiting.
Antonio wore the Guardia's impressive IP enforcement record as a true badge of honor. He enthusiastically reported on their yearly achievements and ensured that the GDFs excellent work curtailing the theft of intellectual property remained a priority. Thanks to Antonio and his colleagues, approximately 90% of the volume of counterfeited goods seized in Italy are the results of GDF investigations.
During his impressive career, Antonio entered the GdF in 1990 holding the position of provincial commander in the cities of Brindisi, Cesena, and Lucca. He was part of the Second Department of the Guardia di Finanza in Rome and later was the representative for EU regulations in Brussels. He spent eight years at the Italian embassy in Washington, D.C. as the liaison between the Italian police agencies and the US.  In August 2020, he returned to Italy, holding top positions for International Relations and Communications in the General Command of the Guardia di Finanza. 
The IACC will fondly remember the energy and charisma that Antonio brought to numerous IACC events, including the IACC Annual Conference in Boston and the Europol IP Crime Conference in Spain. We stand grateful for his partnership and the shining legacy that will undoubtedly carry on in his name.
Requiescat in pace