DirectTV Access Cards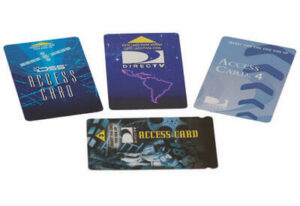 DirectTV access cards: Fake!
In 2000, following a 22-month nationwide investigation, four individuals in four cities pleaded guilty and six others were charged in connection with a scheme to steal satellite television. Operation Smartcard.net identified individuals who bought counterfeit satellite television access cards on the Internet in large quantities for resale and profit. These cards allowed users to obtain satellite television programming at no monthly cost, resulting in an estimated loss of $6.2 million a year to the satellite TV industry.